by Evelyn J. Mocbeichel
The excitement is mounting as the final few weeks pass until the Hampton International Film Festival (HIFF) arrives here on the East End of Long Island. This is a beautiful time of year with the autumn colors of the season in full bloom and the leaves vibrant and welcoming visitors to this gorgeous area. The 25th anniversary festival takes place October 5th – October 9th. (Thursday through Monday).
Film makers, writers, producers, directors, actors and celebrities arrive from all over the country and around the world to be part of this event! If you love films, want to see them before they are commercially released and most entertaining of all is seeing celebrities in person, this festival is for you! Throughout the five-day festival there are a host of programming events. HIFF attendees can select what films, lectures or presentations they would like to attend. Enrollment is selected in advance. However, there are last minute tickets available to some performances shortly before the movie begins, if seats are open. Leafing through the literature, one finds an outline of panel discussions, listings for conflict and resolution films, children's film entries, shorts, student awards program, world cinema choices, youth media, and the highlight of the festival, "Spotlight Films". These are films known as "high profile" that are shown to HIFF audiences in advance of their public release in theatres. Usually the more difficult to get tickets for, it is advisable to book way in advance for these movies, to guarantee a seat.
Features
Adding to its long list of entries are Centerpiece Films recently announced. They are Three Billboards Outside Ebbing, Missouri and Goodbye Christopher Robin. Goodbye Christopher Robin, takes a look into the life of author A.A. Milne and his relationship with his son, leading to the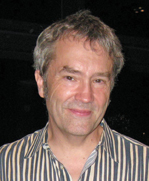 creation of the renowned character "Winnie the Pooh," as the Friday Centerpiece film in Southampton. The film stars Domhnall Gleeson and Margot Robbie. HIFF Honorary Board member Carter Burwell is the film's composer and will be attending the festival. The amazingly talented Mr. Burwell has done the musical scores for Fargo, True Grit, Twilight and all of its sequels, and Carol to name a few of his composition credits. Spotlight Features include Call Me By Your Name, The Shape of Water and In the Fade. Film Competitions include documentaries and among them are Lots of Kids, A Monkey and a Castle; Mountain; Love Means Zero; and The China Hustle.
Conversation with…
Each year there is a segment called "Conversation with… featuring an actor, writer, or director that gives his or her view on their career achievements and the industry. In the past such notable guests have been Richard Gere, Hilary Swank, Frances McDormand, Matthew Broderick, Steven Spielberg, Martin Scorsese, to name a few we have attended. This year the guest is Rob Reiner, writer, director, actor and producer. Reiner's directorial works include Stand by Me, When Harry Met Sally, A Few Good Men, Misery and The Princess Bride. Rob Reiner directed LBJ, the upcoming drama starring Woody Harrelson as President Lyndon Johnson, which will also screen at the festival. Other celebrity guests scheduled to attend HIFF so far are Alan Cumming, Toni Collette, and Andy Serkis.
ABOUT THE HAMPTONS INTERNATIONAL FILM FESTIVAL
The Hamptons International Film Festival (HIFF) is a year-round 501(c)3 non-profit organization with events, screenings, film workshops, comprehensive summer programs and an annual film festival each October. The Festival is the premiere film event on New York State's east end, and is an intimate showcase of some of the year's best offerings in contemporary cinema from around the world. With cash and in-kind prizes handed out totaling more than $225,000, HIFF continues to attract some of the best films of the year. Selections from the programs continue to play an important role during awards season. 2017 marked the 7th time in a row that a film in the Festival has become the eventual Best Picture winner at the Oscars, making HIFF the only Festival on the East Coast with such a distinction. This festival would not be possible without the generous support of its sponsors. HIFF greatly appreciates the support from presenting sponsor Delta Air Lines and Altour International, premiere sponsor Audi, lead sponsor The Hilaria and Alec Baldwin Foundation, signature sponsors HighTower Sports and Entertainment, Kaufman Astoria Studios, Silvercup Studios and Gisbon Dunn, and official media partners WNBC New York, and Variety. For more information about films to be shown, schedules and tickets visit: www.hamptonsfilmfest.org