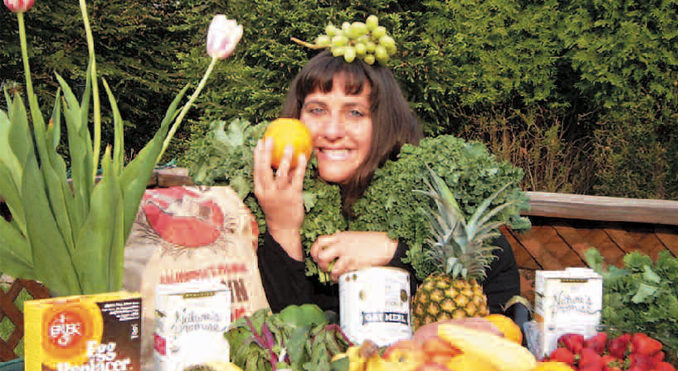 Vegan Gingerbread People!
These gingerbread cookies are delicious, and everyone will enjoy them! Be merry!
Ingredients:

2 cups whole wheat flour.
2 tsp. ground ginger.
1 1/2 tsp. cinnamon.
1 tsp. baking powder.
1/2 tsp. cloves.
1/2 tsp. baking soda.
1/2 tsp. salt.
1/2 cup coconut sugar.
1/4 cup coconut oil (softened).
1/4 cup molasses.
1/4 cup unsweetened applesauce.
2 Tbsp. + 1 tsp. almond milk.
1/3 cup vegan powdered sugar.
Directions:
In a large bowl, add flour, ginger, cinnamon, baking powder, cloves, baking soda and salt. Stir and set aside. In a medium bowl, add sugar and oil. Use an electric beater to combine. Add molasses, applesauce, and 2 Tbsp. almond milk. Beat until combined.
Pour wet ingredients into the large bowl. Stir until dough forms, adding a little flour at a time. Do not add too much flour!
Lightly flour a flat surface. Pour the dough onto the surface and knead until the dough ball is smooth. Wrap the dough in plastic wrap and refrigerate overnight.
Preheat oven to 350 degrees.
Lightly flour a flat surface. Knead the dough a couple of times. Using a rolling pin, roll out dough to about 1/4 in. thick. Use gingerbread man cookie cutter to cut the dough. Place cookies on an ungreased baking sheet. Bake for 15 minutes.
In a small bowl, add powdered sugar and 1 tsp. almond milk. Whisk to combine. Pour into a piping bag and decorate the cookies after they are cooled.
HO HO HO ! Enjoy!