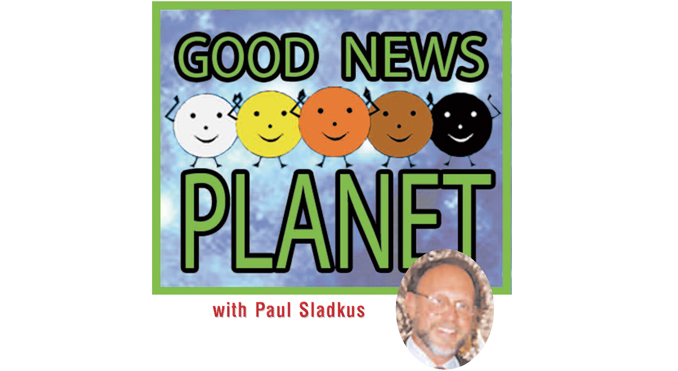 Dear Montauk Sun Fans,
I am a fan of The Montauk Sun.  I am a fan because it shares the great life that we have and that we will have again shortly. Yes, it is not life and or business as usual, but here is a quote that we received that represents reality as well.
NOT EVERYTHING IS CANCELLED
Sun is not cancelled
Spring is not cancelled
Relationships are not cancelled
Love is not cancelled
Reading is not cancelled…especially The Montauk Sun
Devotion is not cancelled
Music is not cancelled
Imagination is not cancelled
Kindness is not cancelled
Conversations is not cancelled
HOPE is not cancelled
Please tune in each day at 3PM for our LIVE Facebook Paul Sladkus Broadcast and share your Good News with us and we will share it with our audience. Paul.sladkus@goodnewsbroadcast.com or 212 647 1212.
Our Good News Motto for 21 years has been: All we are is what we are with each other. Zeal
Lastly, I want to share this peace poem with all, especially at a time like this when we lose loved ones. We are all brothers, sisters and related to the animal and plant kingdom. Amen and AWomen.
~Reverend Paul Sladkus, All Faiths and Spirituality.
Peace Prayer of Saint Francis of Assisi
Lord, make me an instrument of your peace:
where there is hatred, let me sow love;
where there is injury, pardon;
where there is doubt, faith;
where there is despair, hope;
where there is darkness, light;
where there is sadness, joy.
O divine Master, grant that I may not so much seek
to be consoled as to console,
to be understood as to understand,
to be loved as to love.
For it is in giving that we receive,
it is in pardoning that we are pardoned,
and it is in dying that we are born to eternal life.
Please stay safe and see you all soon in Montauk. In the meantime please watch our Facebook 3PM Live Paul Sladkus Broadcast, go to our 21 year old website, www.goodnewsplanet.TV (5,000 shows and Podcasts) and please check out www.iceday.org as we are involved with the The UN International Day of Conscience Broadcast on April 5th and FOWPAL (Federation of World Peace and Love).