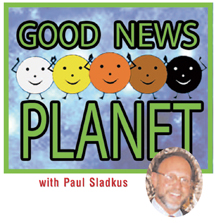 Dear Friends and believers in World Peace,
"Never Lose Hope, You Never Know What Tomorrow May Bring."
As we move into the New Year we remember that yesterday is history, tomorrow is a mystery and today is the PRESENT.
Our presents create our tomorrows, our present is NOW, spelled backwards is WON, we win when we live in the now.
Below is the Cover of the book, What Does Peace Mean to You?? I wrote that I hope has some inspiration and thoughtfulness for you. I have also included my Dedication Page. You can get the whole eBook book at: http://goodnewsplanet.com/what-does-peace-mean-to-you-the-book/
My Dedication:
I dedicate this book to every living thing on our Planet Earth who lives nonviolently, especially, to our children who have the right to live in Peace.
I dedicate this book to my family; friends and everyone I met who helped me to reach this point in my life and inspired me to write this book.
I dedicate this book to the many great peace slogans and songs, as they inspire me: War and Violence No More. Visualize Peace, Make Love Not War, Imagine, All We are Saying is Give Peace a Chance, What a Wonderful World, Everyday People. Blowin in the Wind, One Love….
I dedicate this book to everyone who reads the cover and thinks about the title and/or reads a review and/or reads a little of the book or the whole thing or has a conversation about the book or peace at all or says this guy is crazy, won't happen.
This is All Good. Why? Because you saw the invitation; you can care or not, but you are reminded that Peace is already here. You, my brothers and sisters, are interested in the subject of World Peace, whether you think it never will come, whether you think that war and violence are inherit in humankind and inevitable, or whether you believe as I and millions do that nonviolence and Peace and Love is the
only way to live.
The Good News—we all can Achieve World Peace and have a Peace Day Party on September 21 if we want to.
Lastly, I dedicate this book to all who join the Peace Day Party in any manner shape or form that suits them, with love, respect, nonviolent peace in their hearts and deeds. www.peacedayparty.org
Reminder, we are finalizing on our movie that will celebrate the 50th Anniversary of Woodstock in 2019, tentatively titled: Woodstock Forever: What Does Peace Mean to You?
Peace and Love,
Reverend Paul Sladkus
www.peacedayparty.org
Please join us. 212 647 1212