August 2021
Dear Montauk Friends and Members,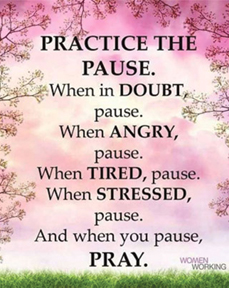 The Good News is that if you practice pausing whenever you feel it is needed, there is a good possibility that life will be healthier for you.
Did you know that when you are angry an adrenaline rush goes to the amygdala in your brain? So be cool when you can. Your Good News is that you are either in Montauk, NYC or somewhere else reading the Montauk Sun, a magazine full of Good News and blessings for a positive life.
WE CONGRATULATE YOU ALL – YOU ARE OUR INSPIRATION FOR OUR FILM, BOOK AND VIDEO GAME. WOODSTOCK FOREVER WHICH WAS SHOWN IN 3D DURING THE CANNES FILM FESTIVAL on July 12. We worked for 32 years on the film since we did the 20trh Anniversary of Woodstock in 1989 with Richie Havens. We have now created Woodstock Forever: Peace, Love & HOPE Movie, book & video game Hug for Peace. Please spread the word. Go to: www.woodstockforever.com. The original concert started on, August 15-18th 1969.
PEACE DAY 2021. Please help us celebrate the International Day of Peace, a UN declared day for cease fire and world peace, in which 193 countries agreed. McKinsey Co. states that 1.6 Billion people are aware of the day. We celebrate every September 21 in Times Square & Worldwide, might be virtual this year tbd. Go to: www.peacedayparty.org to volunteer and donate.
You should know that the Hamptons is filled with many people who are humanitarians and helping to do wonderful projects for the community and outreaches to cure disease. For many years Good News has supported the Samuel Waxman Cancer Research Foundation events. Cancer has touched so many, so if you can help, as all money goes for research, please take a look at our story of an event that happened on July 10th in Bridgehampton. Go to: http://goodnewsplanet.com/samuel-waxman-cancer-research-foundations-17th-annual-hamptons-happening/.
Please all stay safe, get vaccinated if you can and love one another.
Our Good News Motto since 1998:
"All we are is what we are with each other. Zeal"
~ Paul Sladkus & Good News, Peace Day and Woodstock Forever Team • 212 647 1212
BTW I am an Ordained Minister by the State of New York, for All Faiths and Spiritual and can officiate any type of ceremony worldwide, honored to serve.  ~ Reverend Paul.