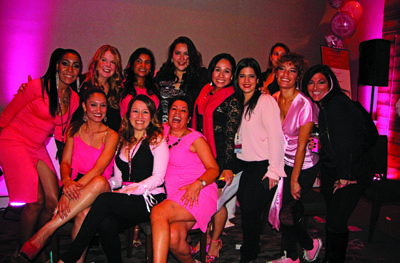 Gurney's GIRLS NIGHT OUT is back and this year it was a huge success. Supporting the Southampton Hospital Coalition for Women's Cancerthe Friday evening event hosted by Gurney's Montauk, was filled with women celebrating life and supporting those fighting for theirs.
Chinese auction, pop a balloon and win a prize, and silent auction donations were in abundance. From a leather bags, meals at a variety of restaurants, to a sunset cruise, or a night in the city, the prizes encouraged lots of spending- especially when 100% of the proceeds goes to such an important cause. The evening included pampering spa treatments as well as psychic readings, appetizers and lovely signature drinks, and the DJ had everyone dancing; nothing but fun all night long!
The Coalition for Women's Cancers at Southampton Hospital a local, volunteer-driven group is comprised of professionals and concerned friends with varied backgrounds and talents. This group has come together to create and sustain a supportive network for women affected by breast, ovarian and uterine cancers.  The organization focuses on early detection and empowerment to bring about better health care and an improved quality of life.
The CWC is headed by Susan Barry Roden with Stacy Quarty as the group's Vice President, Lee Alleluia as Secretary and Gwen McGowan as Treasurer.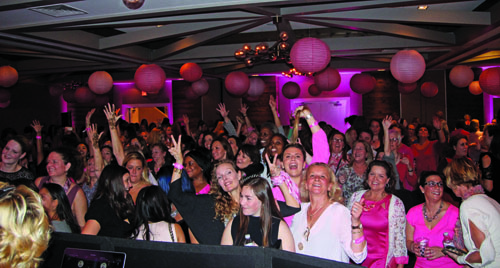 "We know that early detection is key to increasing the survival rate in cancers affecting women," says Susan Barry Roden, "and here, on Long Island, we have one of the highest rates of breast cancer in the nation. Being proactive is imperative."
The CWC provides support for women and families on the Eastern End of Long Island, New York, from Riverhead to Montauk.  Susan Rodan told me that through the coalition, there are various supports available for women diagnosed with breast and gynecological cancers; these supports include transportation, wellness, and even mammography, pap smear, and clinical breast evaluations. For information visit http://www.cwcshh.org/ , call 726-8715, or e-mail coalition sroden@cwcshh.org.
Photos by Lorraine Salvato