Been a slow spring coming, some nice days make you think summer's right around the corner, then it rains and blows out of the North and North East with 45 degrees on the mercury! The water temperature on the South Side is up to 52 degrees, despite the weird weather.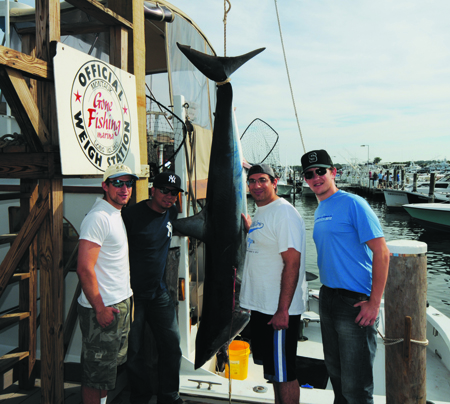 Fluke are starting to show better as of today (5-18-16). Calm conditions along with the wind and tide cooperating aided in a good morning's catch of 10 keepers aboard the "Lazybones". Fluke tend to be fussy when there's adverse weather conditions, but with the weather improving, might be a good sign that Fluking should be good in the days to come!
Still no word about the Black Sea Bass regulations and I have to say it's ridiculous. There are loads of Black Sea Bass, the stock is in the best shape it's been in years. If there is concern raise the size to 15 inches and keep the limit at 8. That will give the juvenile fish plenty of time to grow up, and keep the Bio Mass healthy. The existing regulations obviously allowed the Black Sea Bass to bounce back tremendously, so why cut back more?
I suppose New York State doesn't need the revenue commercial and recreational fishing generate!
Been a few Striped Bass showing up, along with some nice Bluefish. As usual the sightings were around the point at the "Elbow". With the water temperature climbing it's just a matter of time now and the flood gates will open!!
Meanwhile take the time to do some last minute checks on both vessel and tackle before the frenzy begins, and you find yourself scrambling!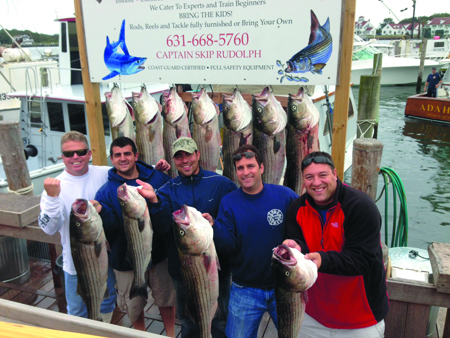 Once again wishing everyone a great 2016 season, remember courtesy and safety go together!
Tight Lines,
Captain Skip