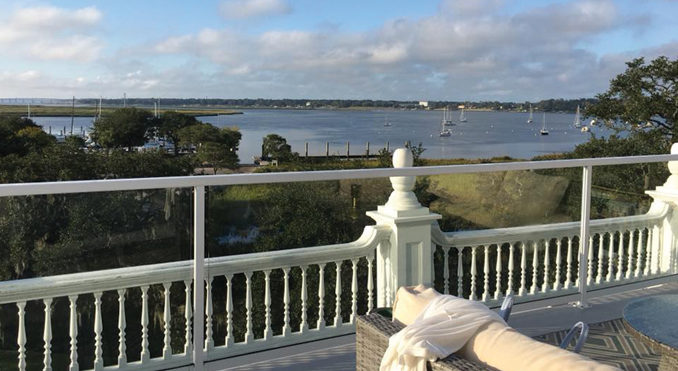 Beautiful Beaufort, South Carolina
After a couple of adventurous days on the infamous island of Ocracoke, Blackbeard's hangout, we made our way down south to Florida with an overnight stop in Beaufort, South Carolina. Beaufort, not to be confused with Beaufort, North Carolina, is the state's second oldest seaside town. This beautiful town is well known for its scenic location and for preserving a historic character through enhancing its extensive colonial architecture. Beaufort, SC has been the filming location for a few major motion pictures and was named "Best Small Southern Town" by Southern Living and a "Top 50 Adventure Town" by National Geographic Adventure. History is rooted deep in Beaufort – from the Independence and Civil wars to famous movies such as The Prince of Tides and Forrest Gump, both of which were filmed there. www.beaufortsc.org
And since Coastal Living magazine readers recently crowned the Anchorage 1770, as "The Best of the Best of Summer 2017", there was no question we would stay there. This adorable B&B overlooks Beaufort's Harbor River, and when it was purchased by Amy and Frank Lesesne, underwent a major renovation transforming it into a stunning 15-room Inn, complete with four-poster beds, and 'farm to table' restaurant with precious water views. Lamb-chops at "Ribaut" were a culinary delight!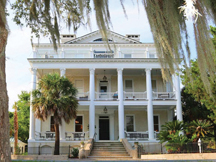 The Anchorage, a Federalist manor, has a 240 some year history in South Carolina's Lowcountry. Frank & Amy Lesesne, moved from Atlanta and opened the new boutique inn in the old residence in July of 2015.
Built just prior to our War of Independence, the completed renovations include 13 in suite bathrooms, a commercial kitchen, an elevator and a Top Deck. A cottage with 2 additional guest rooms accompanies the waterfront mansion in downtown historic Beaufort, SC. New York interior designer Michelle Prentice created a look that is timeless and decorative with strong, clean but classy lines. Award winning architect Cooter Ramsey kept the historical integrity of the building in tact while providing the luxury necessary for an authentic boutique experience. The waterfront inn features a Top Deck with the best views in the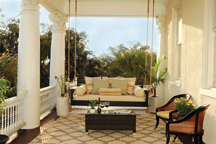 Low country from sunrise to sunset. With walls 2 feet thick, Anchorage 1770 is believed to be the largest and oldest tabby structure still in use. Amenities include Adams Mantel fireplaces, millwork from the early 20th century, ornate plaster relief work and "Farm to Table" cuisine for breakfast and dinner. The unique items specially made for the Inn include a terrific soap crafted at a local goat farm. My kind of place. www.anchorage1770.com
Until next month from another interesting location.
Love, Ingrid
https://www.facebook.com/ingrid.lemme
Author and Ambassador for www.Seven-Stars.com