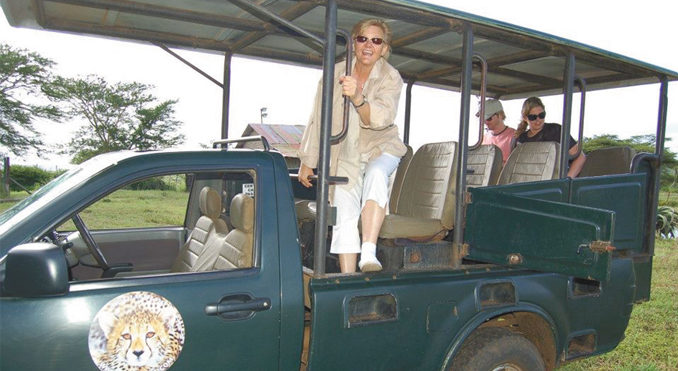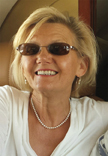 I Dreamed of Africa – Zulu, Nayala!
Much is being reported these days about South Africa, some may be true and some may be false. However, my favorite travel destination in the world will always be South Africa.
It was a long time ago that I had watched the movie 'I Dreamed of Africa' with Kim Basinger, based on the autobiographical novel by Kuki Gallmann, an Italian writer who moved to Kenya and became involved in conservation work. I remember that the book was a bestseller, but the film had not been so well received. However I had liked the movie and I guess foremost it was because I liked Kim and her then husband Alec Baldwin.
Africa had never been on my bucket list, I reckon because I am not into 'big game' and could never imagine flying almost 24 hours to get there. But as luck would have it and to whatever fortunate circumstances, I got to spend 2 weeks in South Africa and I got to see the location where the movie 'I Dreamed of Africa' was filmed. I traveled north to the Zulu Nyala private game reserve somewhere between Hluhluwe and St Lucia where that movie, and others have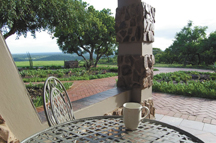 been filmed since then. Zulu Nyala is a privately owned game reserve, located on a hilltop in one of the largest and most diverse conservation areas of Southern Africa.
Situated in Southern Maputo Land, KwaZulu-Natal, this resort offers their guests a unique wildlife experience. I liked everything about this place, including that there was no TV in my accommodations. The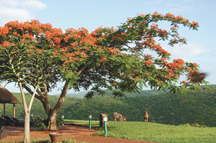 wireless Internet access was all I needed to upload my photos for all my Facebook friends that were 'with me on safari'. Besides, as soon as I opened my curtains in the morning, I had to grab my camera to take photos of whatever small game was roaming or fighting right in front of my door. Our certified ranger, who was very knowledgeable, took me and other guests on game drives through the bush. Under his guidance we got to see elephants, nyalas, giraffes, zebras, wildebeests,
impalas, white rhinos, buffalos, cheetahs, hippos, monkeys and a wealth of birds. To our delight many of the animals had babies since it was late spring but to see lion prides in the wild we attended game drives on neighboring reserves. Every time when we came back from an afternoon in the wild we were all always hungry and looking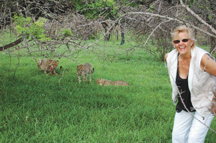 forward to dinner. The food was very good and so was the service in the restaurant. The people of South Africa are kind.
Nicky, the daughter of the owners is passionately involved with saving rhinos. I could write a whole story just about her conservation work. Nicky and her friends took me on a day trip to St. Lucia as well, were we booked a boat trip to discover the Hippos that are living in the river estuary. Later I got to stick my feet into the Indian Ocean for
the first time in my life, the water being warm and inviting and as wild as the land. http://zulunyalagroup.com/Hluhluwe/Safari-Game-Lodge/
"I have never been here before, and yet I feel like I have returned. I am at peace" – I dreamed of Africa.
Until next month from Paris…Paris, France that is!
Love, Ingrid
https://www.facebook.com/ingrid.lemme
Award-winning TV Host, Publisher, Travel Writer, Producer, Author
and Ambassador for www.Seven-Stars.com