by Evelyn J. Mocbeichel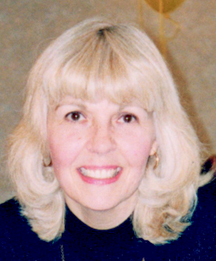 For adults these are trying times, and coping with the "new normal" is truly a learning process. In efforts to provide for their families, keeping safe and trying to function while being housebound, thinking about what the youngest family members are feeling may go unnoticed.
These children, many that normally attend a preschool or elementary school program need some kind of continued learning experience to keep their minds active and daily stimulated. There are so many new websites popping up to help families with young children, with some purely entertainment, while others have educational aspects to them. Here are some fascinating sites that parents might want to check out to use with their children for an at-home learning experience Check to see if they are appropriate for your child's age level, interest and comprehension. Older children, comfortable with maneuvering around a computer, may like to investigate the Lunch Doodles and New York Botanical Garden sites on their own.
Online Storytime – The SAG-AFTRA Foundation's Daytime Emmy nominated, Storyline Online, has even been advertised on television the last few weeks. This site features well known celebrated actors such as Viola Davis, Kristen Bell, Chris Pine, Lily Tomlin, Kevin Costner and Betty White to name a few that are reading children's books. This is to inspire a love of reading to millions of children worldwide. Visit https://www.storylineonline.net/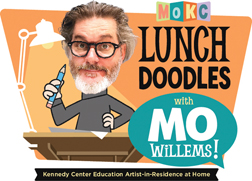 Drawing LUNCH DOODLES with Mo Willems! – Kennedy Center: Here is a delightful site for young children that like to draw or want to learn how to draw. The Kennedy Center Educational Artist in Residence, Mo Willems, sits in his studio and "doodles" while the children can watch and learn. He invites children to "grab some paper, pencils, pens or crayons and doodle along with him!"   Mr. Willems says, "You might be isolated, but you're not alone.  You are an art maker.  Let's make some together." There are 15 episodes to join in Lunch Doodles with Mo Willems! Visit www.kennedy-center.org/education/mo-willems
New York Botanical Garden – The next best thing, for the time being, to making a trip to the New York Botanical Garden (NYBG) is being a part of their new program.  NYBG announced NYBG at Home for Kids & Families, an online resource offered now that children are learning from home. According to Nicholas Leshi, Senior Director of Communications, "The Garden has compiled many of its educational resources in one convenient online hub. Children's at-home learning can now be supplemented with plant-based activities, recipes, videos, lesson plan ideas, and more from NYBG, designed to teach them about the plant world and spark their imaginations for home projects. The activities include ways to explore the plant world in Herbarium Creative Projects at Home. How about Healthy Recipes to Try at Home to create new family favorites? Exploring the actual New York Botanical Garden with your child, in the comfort of your home can take place in a Virtual Class Trip to the Orchid Show which features Jeff Leatham's Kaleidoscope or Meet the Plants of the Palm Dome. Join Marc Hachadourian, Director of Glasshouse Horticulture & Senior Curator of Orchids, as he shares some of his favorite plants from the historic palm dome." This site is perfect for children of all ages and their parents to enjoy. Visit https://www.nybg.org/nybg-at-home-for-kids-families/
Our children are our greatest resource and during this world wide crisis we want to help them to maintain a bit of normalcy in their young lives. By trying to connect children with educational activities may help them to be less apprehensive about what is going on in their household.