by Debbie Tuma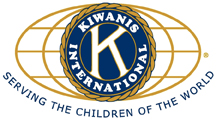 Looking for a beautiful Christmas tree to decorate your house this year? The East Hampton Kiwanis Club is having their annual tree sale, and this year it is at the American Legion Hall on Main Street in Amagansett. They have a huge supply of trees of all shapes and sizes, which come here from Canada. The Kiwanis members will be on site to help you tie your tree to the roof of your car, or put it in your truck.
All funds raised from the sale of these lovely trees go to help the needy children and families in East Hampton Town, and also for Toys for Tots, which distributes toys to boys and girls of the town.
The East Hampton Kiwanis Club will be selling trees on site at the American Legion on Saturday and Sundays, the first three weekends of December. They are there from 9:30am till 4:30pm. If you come during the week, there will be signs stating the sizes and costs of the trees, and you can leave your money at Brent's General Store across the street.
Jerry Schneider, who is in charge of selling trees for the club, said he hopes everyone comes down to buy a tree, this year more than ever. "It's been a rough year for many people in our town, and we hope everyone comes down to support this worthy cause," he said. If you know someone in need, contact their website at www.kiwanisclubofeasthampton.org