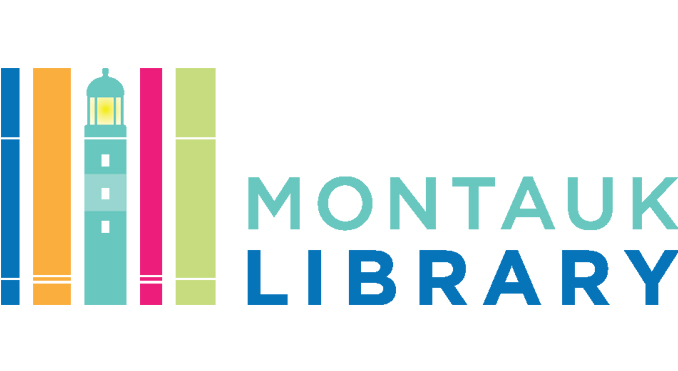 Wednesday Movie Series: 2:30pm & 6:00pm
December 7, 14, 21 & 28
Check our website for further information: www.montauklibrary.org/calendar/
Classic Film Series: Fridays at 5:00pm
December 2nd: THE THIRD MAN (1949)
December 9th: DOUBLE INDEMNITY (1944)
December 16th: SUNSET BOULEVARD (1950)
December 23rd: SOME LIKE IT HOT (1958)
December 30th: THE APARTMENT (1960)
BOOK CLUBS
For ZOOM links: cbalducci@montauklibrary.org
Classic Book Club on Zoom:
Twelfth Night (William Shakespeare)
Thursday, December 8th at 4pm
Zoom Book Group:
The Summer Book
Sunday, December 11th at 1pm
Armchair Travel Book Club on Zoom:
Travels with a Donkey in the Cevennes (Robert Louis Stevenson)
Tuesday, December 20th at 1:00pm
Special Events:
Sunday, December 11th, 2:30pm – 4:00pm
Discussion & Performance/Theatre: TWELFTH NIGHT: A Stroll Through Shakespeare's Illyria
Guest Artist: Josh Gladstone
Cast: Kate Mueth & Josh Gladstone
Cost: FREE & OPEN TO THE PUBLIC
Registration: www.montauklibrary.org/events, at the Circulation Desk or call 631-668-3377
Josh Gladstone, co-founder of the Hamptons Shakespeare Festival, longtime Artistic Director at Guild Hall's John Drew Theater, and the new Associate Producer of the Hamptons Festival of Music, will present a robust and immersive examination of the timeless text of this play! You're guaranteed a laugh and to come away with a richer understanding after our 90-minute jaunt together through magical Illyria. Audience participation!
Related event on ZOOM: The Montauk Library's Classic Book Club will read "TWELFTH NIGHT" on Thursday December 8 at 4pm on ZOOM. All are welcome! Copies at the library and e-book/audio books can be ordered through Livebrary.com. For the Zoom link, contact Carolyn Balducci, cbalducci@montauklibrary.org
"Who is he? He's a she? Can she love thee? Hey, what about me? O yellow cross gartered madness unfolds, unravels and abounds in this most delicious of Shakespeare's masterpiece comedies – a play designed to unleash ribald fun, romance and zesty hysteria – and the gender identities questioned couldn't be more pertinent today. Ending as all good comedies do in marriage, the road to happiness is fraught with rejection, duplicity, disguises and moments of sublime grace touching on the timeless themes of compassion, forgiveness and the bittersweet, gorgeous transience of life and love in the world." — Josh Gladstone, on "Twelfth Night"
Josh Gladstone is a dynamic performing arts professional with over 30 years industry experience, primarily in a senior organizational capacity as producer and Artistic Director. He is a gregarious coach, team-leader and consensus builder with a track record of inclusive programming and community engagement. An avowed arts lover, Josh is devoted to the crafts of producing, acting and directing, equally at home in immersive, site-specific environments, traditional proscenium stages, or black-tie fundraisers. A steadfast, loyal and playful dream deviser and opportunity-maker.
Kate Mueth founded the award-winning Neo-Political Cowgirls to address the dearth of performance and production opportunities and stories by and about women on our theater landscape. Kate conceives, choreographs and directs new, site-specific dance theater. Kate is an Equity actor, a proud Board Member and Officer for The League of Professional Theatre Women, and co-founder of The East Hampton Arts Council. Kate has worked as actor/director/choreographer at Lincoln Center, Bay Street Theater and The John Drew Theater at Guild Hall as well as on numerous stages in NYC, Chicago, Boston, and abroad. She works side by side with her director husband Josh Gladstone on many projects She was proud to have been honored with a Hamptons Muse Award, one of several women recognized for working for creative and social change. www.npcowgirls.org
____________________________________
871 Montauk Highway | Montauk NY 11954 | www.montauklibrary.org