by Irene Amato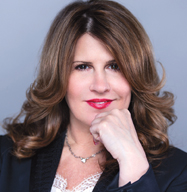 As I sit here trying to find words of advice for consumers to navigate through the financial portion of COVID-19, my emotions are all over the place. It's difficult to talk about finances when we're all going through so much more. Although, I know this information is important and crucial for some to protect against financial ruins.
Each individual is doing his or her part In the fight against this dreadful virus. We are all practicing social distance, quarantining from the outside world and for some quarantined from immediate family. Businesses have shut down and some will never reopen due to the financial impact of COVID-19. We have family members fighting for their life in hospitals that we can't even visit. The impact of this virus is unlike anything I've seen in my lifetime. This is an attack on the entire world. Make no mistake, humanity has united and together we will make it through.
Let's talk for a moment about the moratorium for 90 days on existing mortgage payments. I cannot speak for all lenders, but I can say that this moratorium is available and can be very helpful to those in need.
Each lender is handling it differently and each case will be determined eventually by the hardship and how the consumer has bounced back from COVID-19.
It is important to understand that this moratorium is not a mortgage forgiveness program. The consumers will at some point be responsible to repay the amount of months that we're exercised in the Mortgage Forbearance. Some will be required to repay the amount over the course of one year, some over the course of several months and some will have the forbearance added on to the principal balance. This is a good option for consumers if they are unable to make their mortgage payments. It is important to understand that you must contact your current lender prior to just not making mortgage payments. This is not in effect for all consumers. You must contact the lender and request the forbearance. My suggestions is that you keep in writing, the time and date that you spoke with the lender along with the advisor's name and operator number if available.
If you can currently make your mortgage payment do not utilize this forbearance. If COVID-19 keeps our businesses closed and employees laid off for longer periods of time and you find is then becomes a hardship to make your mortgage payment, you can apply for the forbearance at that point.
I'm advising anyone that is in need of exercising this to call your individual lender and review their policy with them to decipher if this is the right financial decision for you and your family.
We have an abundance of calls coming in from consumers that are trying to cash out on equity in their home. This cash will provide a nest egg for some that are living paycheck to paycheck and unable to survive on unemployment. Even those who do have a nest egg have called to inquire about a cash out refinance because everyone is so unsure of how long this will last. Cash out refinances are available and can provide cash reserves for consumers who have more than 25% equity in their home. It is important to utilize this program if you absolutely need it. Most refinance transactions come with closing costs that will either need to be paid at closing or added to the loan amount reducing your equity in your property.
Another viable option that consumers are questioning is refinancing without taking cash out just extending the term of their mortgage. For instance if a consumer has a 15 year mortgage and refinances to a 30 year mortgage, this amortizes their payment over an additional 15 years lowering their monthly payment substantially.
What I have always told consumers and has proven to be effective through the 2007 housing crisis is, you can always pre-pay a 30 year mortgage in 15 years. You cannot turn a 15 year mortgage into a 30 year without requesting a modification or refinancing.
As COVID-19 has proven to us, no one is untouchable. We are all going to go through difficult times financially, mentally, and physically. We will get through COVID-19 together but its impact on our world will never be forgotten.
As a small business, I have the choice of letting this virus shut me down or standing strong and being the voice of my industry. I chose to be the educator, the voice of reason and to provide consumers with the direction they need to get through this.
For information you can contact Irene Amato at 1866-THINK-ASAP or visit us on the web at www.asapmortgageinc.com
---
Irene Amato, is a serial entrepreneur for the past three decades, a mother of three, who enjoys volunteering her time to support local not-for-profit organizations, cooking and spending time with her family. Irene has successfully established over a dozen businesses within a variety of industries. Irene is a dedicated business professional driven by her passion to make the world a better place.
Irene is an Alumni of Goldman Sachs 10,000 Small Business program. She is a proud recipient of numerous awards including the Westchester Magazine "Best Business Woman" award. Amato established A.S.A.P. Mortgage Corp. in 2001 after beginning her career in the real estate and finance industry in 1985. Without hesitation, Irene led A.S.A.P. Mortgage to a top producing brokerage firm within the first five years. Currently, ASAP is one of the largest mortgage brokerage firms in New York and a top respected company in the country.
For over a decade Irene was heavily involved with the New York Association of Mortgage Brokers Board of Directors. Her positions included, President Elect and President of the Lower Hudson Valley Region. She also was chair of the events and legislative committee traveling to Washington, D.C. for Lobby Day on behalf of the mortgage industry. Having always been an advocate for continuing education, Irene has instructed the NYAMB continuing education course to licensed loan originators. Irene is a NYS approved Real Estate Instructor for pre-licensing and continuing education courses, teaching throughout Westchester County and New York City. In addition, Irene sits on the Forbes Real Estate Council offering pertinent information to the Real Estate and Finance Committees.