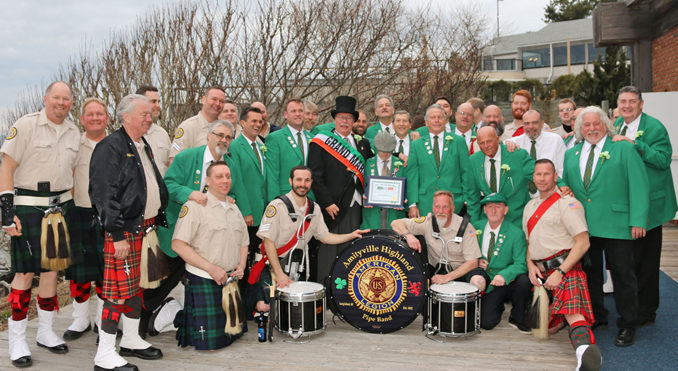 The Montauk Friends of Erin have been marching in the NYC Saint Patrick's Day Parade since 2004 when they took 1st place in the Fraternal Organizations Division. They took 1st place and again in 2010, and 2nd place in 2016.
Retired Montauk Chief of Police Eddie Ecker was the Grand Marshal last year and led the FOE to yet another first place victory in 2017! Be sure to watch them as they represent Montauk again this year on NBC in the NYC St. Patrick's Day Parade.
The Montauk Friends of Erin have been hosting their own Parade for 56 years; this year's Grand Marshal will be announced in the next few weeks. Each year, the new Grand Marshal is kept a secret while Montauk residents' curiosity & excitement builds, waiting to see who the next Montauk citizen to receive the honor will be. In addition to marching in the NYC Parade, the Grand Marshal leads the Parade down Main Street of Montauk, this year it will be Sunday, March 24th.
Throughout the year, the FOE raise funds to support the parade and their other charitable interests. These fundraising events include, the Montauk Music Festival in May selling Food & Beverage's at the main event on the green, The Grand Slam Fishing Tournament in July, and the Montauk Seafood Festival in September.