Kelly Rimmer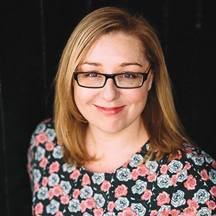 Australian author Kelly Rimmer is a New York Times, Wall Street Journal, USA Today and internationally best-selling author of contemporary and historical fiction novels. Recently, a friend recommended the book, Things We Cannot Say by Kelly Rimmer- and I've been reading her books ever since. Her writing is compelling and heart-wrenching, with captivating character development; reminding me of a blend of Kristin Hannah, Lianne Moriarity, and Jodi Picoult.
The Things We Cannot Say is set in 1942, war-torn Europe. Since she was nine years old, Alina Dziak knew she would marry her best friend, Tomasz. Although there were reports of Nazi soldiers at the Polish border, she dreamed of the day Tomasz would return from college in Warsaw so they could be married.  However, as reality of the Nazi occupation takes hold, fear and hate infiltrate her world and her dreams. Eventually, a difficult decision that will alter her destiny must be made. The consequences of which, results in secrets that will remain buried until the next century.
If you're a fan of The Nightingale and/or the Lilac Girls, I think you will love The Things We Cannot Say. Ms. Rimmer keeps you wondering what will happen, while hoping against all hope that willpower and strength is enough for her characters to prevail.
Truths I Never Told You, brings the reader to the reality of dealing with aging parents, relationships with adult siblings, and other sensitive family secrets. Beth Walsh, the youngest daughter in the family, volunteers to clear out the family home when her father is moved to a care facility. She's surprised to discover the door to the attic is padlocked.  What she discovers in the disaster behind the door is even more shocking.
As she and her siblings pick through the clutter, they find clues to the truth about their late mother's death. With their father unable to help put the pieces together, and each sibling dealing with obstacles in their own lives, the family needs to go beyond the reality they thought they were certain of to find answers. Hang on for the journey, because Kelly seamlessly immerses the reader into their lives; conflicts, trials, and secrets.
Another contemporary family story, Before I Let You Go is a captivating book dealing with family, addiction, and an impossible decision. Kelly Rimmer writes with compassion about the reality and anguish of addiction, and its effects on not only the addict, but everyone who loves them. Although she is dealing with a difficult life situation, as we see with many of Picoult's works, she has different, or lighter way of handling this sensitive topic.
Me Without You brings the reader on a roller-coaster of emotion and self-reflection. What if? How would I? Why?  Embarking on a journey with Lilah and Callum, this book will make you smile, bring you to tears and reminds you to hold on tightly to those you love.
I'm in the process of reading her latest novel, The Warsaw Orphan, which was released in June 2021. I'm only about ¼ of the way in, and although I've read numerous books about the struggles of WWII, it is already drawing me into the world of these believable character- almost too much. As with many of these realistic fiction novels, I need to take a break from the realness of the subject as it captivates me emotionally.
This story was inspired by the real-life heroine who saved thousands of Jewish children during WWII. Set in Warsaw, young Elzbieta Rabinek, having been taken in by friends after losing her family and needing to conceal her identity, has no fondness for the Germans who impose curfews and patrol their streets.  Although Elzbieta is aware of the walled area 'ghetto' that contains her Jewish neighbors, she hadn't given it much thought. That changes as she develops a relationship with Sara, a nurse who lives in an apartment on her floor. Her curiosity leads her to heightened concern and action, as she discovers more about the reality of the war behind the wall.
For further information about Kelly's books, and to subscribe to her mailing list, visit www.kellyrimmer.com.
In each issue of the Montauk Sun, I will have a book and /or author highlighted. However, I also welcome submissions from readers. So, if you have an author/book to recommend I'd love to hear about it. Or, do a short review and I'll add it to the column. If not, I'll just continue to share some of my favorites.  Please e-mail your ideas to mtksue@gmail.com.