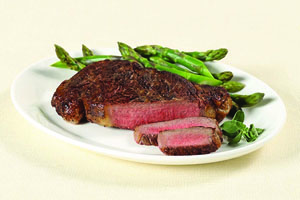 Looking for exceptional Steak to be delivered to your doorstep? Take a look at New York Prime Beef.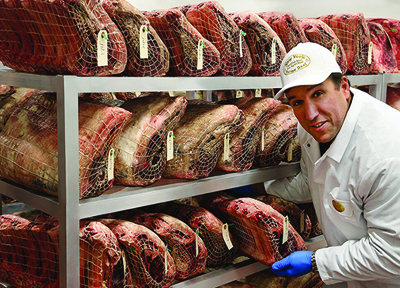 When I spoke to Vincent Pacifico owner of New York Prime Beef Co., I knew he was passionate about his product. He explained that he sold only Wagyu beef that is raised for twice as long as conventional steers and given a special diet for the last year and a half before it goes to market, then Vincent ages enough inventory for his customer's for 28 days. He explained it's a process he has been performing many years and that's why his beef graces the tables of the USA's best steakhouses.
He asked me if I liked beef and if I wanted to try the best steaks on the planet. What could I say, I knew that I would never get an offer like that again. So I received my steaks the next day by FedEx and invited some close friends to a barbecue.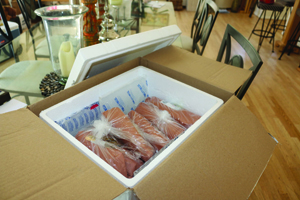 We had the Porterhouse, Filet Mignon, and NY Strip. Everyone thought they were absolutely delicious, tender and flavorful. My favorite was the Porterhouse, it was bursting with flavor and juicy. The Filet Mignon was so tender and delicious that it was also a favorite; you could cut it with a fork. The NY Strip was quite marbled which made it very tender and juicy as well and our guests loved it. The recommended preparation is simply to season with salt or favorite seasoning, we used celery salt, and to grill over a high heat. Depending on the cut and choice of desired outcome the time varied form 3-8 minutes on each side. We had a great evening enjoying every bite of each steak, comparing the cuts of beef, and debating our favorites.
New York Prime Beef offers a wide array of steaks dry aged to perfection and carved by one of their expert butchers resulting in a depth of flavor, marvelous texture and marbling, providing the customer with a steak that "easily rivals the steak house experience."
"New York Prime Beef is home to a newly constructed, state of the art dry aging facility. Under carefully monitored temperature and humidity our steaks are dry aged for 28 days before being hand selected at the peak of flavor and tenderness. It may take time and painstaking attention, but we believe that the results of the aging process merit the extra effort and expense."
Contrary to what one might think, the heavily marbled, incredibly rich, Wagyu beef is a heart healthy option. According to the literature, the longer growing process of Wagyu cattle 28-36 months vs. 18 for conventional steer, allows them to grow more naturally and healthfully. After 18 months of grass, they switch to a specially blended finishing diet which creates the intense flavor, much higher Omega-3 as well as Omega-6 fatty acids than Angus beef, and abundance of intramuscular fat.  Although Wagyu beef contains more total fat, it's monounsaturated fats that are shown to support heart and vascular health.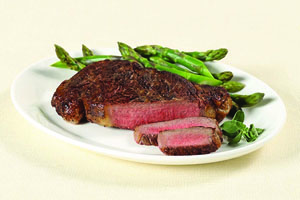 "What does all of this mean?  It means that you can enjoy the most tender and flavorful steaks AND get the benefits of healthy fats at the same time."
New York Prime Beef offers superb steaks delivered fresh to your home; they are sent overnight in a cooler with ice packs, aged and ready to eat.  Check out their website for additional information.