Wedding Beauty Prep
by Brittany Cabrera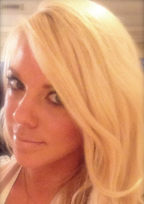 It's wedding season! As a makeup artist and newly engaged woman, I understand the never-ending to-do lists of modern brides. Whether you are a future bride, bridesmaid, or simply want to step-up your beauty routine, follow the tips below to get yourself picture ready in no time.
1. Get into a Facial Groove: Be the best version of yourself with a consistent skin care routine. Ladies, this is the time to treat yourselves! Find an aesthetician that you feel comfortable with and let them know your skin concerns. Begin a customized program that will keep your skin in tip-top shape for the big day. I personally enjoy oxygen facials, Vitamin C treatments, and light therapy. Find what works for you and book monthly appointments for the 5-6 months prior to your event for optimal results.
2. Whiten Teeth: Your smile will be on full display during your wedding whirlwind. Make a lasting impression when you flash your pearly whites. I recommend that you consult your dentist or orthodontist for the best product/treatment recommendations. Going organic? Stop into your local health food store for suggestions. Try to eliminate coffee, red wine, or other staining beverages during the week prior to your wedding.
3. Tan Gradually: Avoid sun damage and unwanted orange streaks by tanning with a gradual sunless tanner. I am a huge fan of sunless tanners, but some can leave an unnatural appearance on lighter skin tones. Choose a high-quality product like St. Tropez Gradual Tan Everyday Body Lotion in Medium/Dark. This reputable brand created a formula which contains Aloe Vera to sooth skin and glycerin to promote hydration. The brand's Aromaguard fragrance technology reduces tanning odors by a minimum of 70%! Use daily for at least 8 weeks leading up to the wedding for the best results. Visit www.dermstore.com to purchase.
4. Treat Your Hair: Beautiful wedding locks do not appear overnight. Growing your hair for your wedding? Be sure to visit your stylist for minor trims during the months leading up to your big day. Dry, brittle strands? As your stylist to recommend a hair treatment for your specific needs (dry, thinning, breakage, color fade, etc.). Also, washing your hair every day removes vital oils from your locks. Try your best to stretch shampooing to every other day and alternate with a dry shampoo to hold you over.
5. Other Odds and Ends: Additional beauty items that you may want to consider include: eyelash extensions, hair extensions, nail/cuticle treatments, waxing services, and makeup trials. I suggest to try each of your beauty services by the month prior to your wedding, in order to make your decisions in advance. Happy planning!