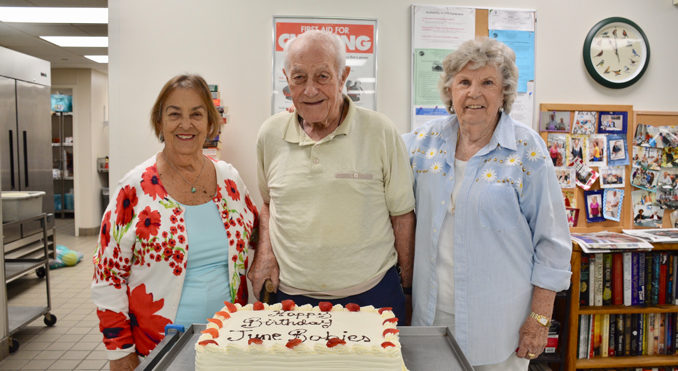 by Patria Baradi-Pacis
Summer has finally arrived! It was just a few months ago that many of us were complaining how cold it was. The June babies Viola Angelidis, Detlev Zimmermann and Dorothy Campbell are happy, along with the rest of their peers, for having the ocean breeze help cool them down from the 90's temperatures.
The sleepy town of Montauk has come alive with lots of happenings such at the Thursday Farmer's Market on the Green, Saturday Rummage sales at the Community Church, Sunday and Monday concerts at the Dock and Gazebo, and library events to name a few. Montauk's annual 4th of July fireworks on Umbrella beach certainly added to what makes this hamlet magical. Thanks to the Chamber of Commerce and other sponsors who make this event possible for all to enjoy.
Won't you join this energetic group of 62 and over? For only $3.00, you can have a delicious, well balanced meal at noon from Monday to Friday. You can also do chair yoga, meditation, play mahjong, cards, bingo and dominoes. For more info kindly contact Executive Director Sharon Sennefelder at 631 668 1023 or e mail her at mtksenctr@gmail.com. Volunteers are welcome.
Happy Birthday Viola, Detlev and Dorothy! May you have many more sunny days ahead.
https://www.facebook.com/mtksenctr