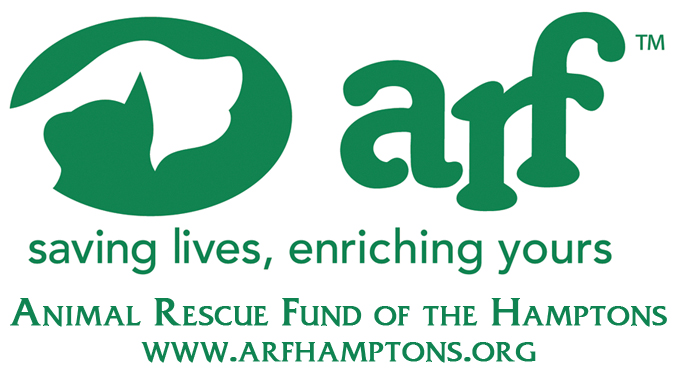 March 2021
Animals of the Month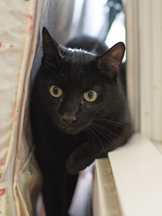 GABBY: Last year, ARF was able to help ease the burden at the Animal Care Center in Brooklyn by taking in several adult cats. They were all cleared for adoption just as the pandemic forced us to suspend in-person adoptions. We are happy to say that all of these cats have been adopted, except for Gabby who continues to patiently wait for his forever home. This two-year-old black beauty gets along with other cats, but he can be a bit of a wallflower. Sweet Gabby has been overlooked for too long. He has a lot to offer if you just give him a chance.
HOT DOG: Hot Dog is a silly, one-year-old big puppy at heart who is full of fun. He has come a long way in his obedience training but there is still more work to be done, which should not be difficult as he is always willing to work for food. He is easily excitable and strong, so a family with older children is recommended. Please don't let Hot Dog grow up in the shelter. Give this outgoing boy a home and he will be sure to put a smile on your face each and every day.
For more information contact adoptions@arfhamptons.org or call
631-537-0400 x203
All ARF animals are vet checked, spayed/neutered, microchipped and up to date on all vaccines.
To view all of our adoptable animals, visit: www.arfhamptons.org
NYS Registered Shelter/Rescue #RR035
The ARF Adoption Center is open by appointment and adoptions are now conducted by appointment only. Please start the process by completing an application online. At this time, the shelter remains closed to the public. Thank you for helping us keep our staff and animals safe and healthy.
---
ARF's PET FOOD PANTRY
Neighbors helping neighbors is at the heart of ARF's pet food pantry started last spring, and we are grateful to everyone who has donated. ARF'S Pet Food Pantry will be open monthly for business for both donations and distribution of pet food – on the same day. DONATE/PICK-UP on:
Saturday, March 20, 2021 (also on April 17 & May 15) from NOON to 3PM at the ARF Adoption Center: 124 Daniels Hole Road, East Hampton
Social distancing will be observed, and we request visitors to ARF wear masks when dropping off or picking up food and please stay in your car.
Needed: unopened bags of cat and dog food (both wet and dry) and treats.
Cat food is greatly needed.
Photos Courtesy of Will Yennie