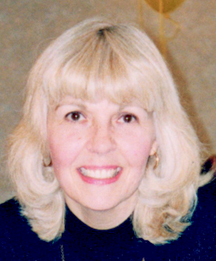 by Evelyn J. Mocbeichel
            While we enjoy a whole gamut of film topics, the most informative and interesting seem to be either documentaries or biographical movies about famous people. Whether it is a political or historical figure, celebrities, inventors or great artists, these films often depict a side of the person that is little known besides their contributions that made them famous.  Over the years we have seen many movies that centered on artists and their works. Many of these films are available at the Montauk library, on television cable services or the older ones are frequently shown on regular channels.  In no particular order, here are some that our family has enjoyed over the years.
Maudie was made in 2016 and starred Sally Hawkins (star of The Shape of Water) and Ethan Hawke. It was a co-production of Ireland and Canada and is about the life of folk artist Maud Lewis, who painted in Nova Scotia. Maud struggles with arthritis, had a sorrowful childhood and lonesome life. After her parents die her older brother leaves his grown sister Maudie with an elderly aunt that is kind, yet treats her like a child. One day Maudie answers a help wanted notice hung in the local general store. She becomes a housekeeper for a somewhat demanding, mean fish monger, played by Ethan Hawke in his run down, dilapidated cottage.   Watching their turbulent relationship evolve and Maudie gain fame through her art work is the basis for the plot of this moving true story.
Girl with the Pearl Earring is the story of the young woman that posed for Dutch Golden Age painter Johannes Vermeer's famous oil painting of the same name. The painting is a side profile of a girl wearing a headscarf and pearl earring. The young peasant girl was working in Vermeer's house as a maid and became his talented assistant and the model for one of his most famous works.  The film starred the beautiful Scarlett Johansson, Colin Firth and Tom Wilkinson and was nominated for three Oscars.
Big Eyes is the name of the film about the artist that does the paintings where all the children have huge, almost cartoonish eyes. Produced in 2014 the film is a drama about painter Margaret Keane and her phenomenal success back in the 1950's. The drama surrounding this film is about the legal problems she had in the 1960's when her deceitful and conniving second husband claimed he did the paintings and not his wife. She had let him control her finances, marketing and publicity and was unaware of what his intentions were regarding stealing her fame and fortune. This film stars Amy Adams, Christoph Waltz and Danny Huston.
Tim's Vermeer is a film we saw at the 2013 Hampton International Film Festival (HIFF) here on the East End. It was nominated in 2014 for the BAFTA (British Academy of Film and Television Arts) award for best documentary. The film is about inventor Tim Jenison who seeks to understand the painting technique used by Dutch Master Johannes Vermeer and tries to copy one of his paintings, stroke by stroke, coming up with an absolutely amazing reproduction showing Jenison's astounding talents. "For reasons he cannot quite explain, Mr. Jenison hit upon a technological sleight of hand, using optical gadgetry that has been available for centuries, that he believed could have aided the work of the old master painters such as Vermeer, a 17th-century Dutchman with a startling talent for photorealistic work. Finding no literature that he felt proved or disproved his thesis, Mr. Jenison determined he had only one course of action and that was to use his discoveries to recreate a Vermeer work, despite his lack of painting experience."
Written by Penn Jillette, Teller (Pen and Teller), directed by Teller the film stars Tim Jenison, Penn Jillette and Martin Mull. This was a fascinating documentary and one of the best films we saw that year at the festival.
Others
The list continues with films that feature great artists as the subject. Too many to describe here you might want to research them on your own. Going back in time there is Lust for Life the 1956 film starring Kirk Douglas as the brilliant yet troubled artist Vincent van Gogh. It was directed by Vincente Minnelli and George Cukor. Anthony Quinn, James Donald and Pamela Brown also starred in the film. The film garnered three Academy Award nominations and a Best Actor in a Supporting Role Oscar for Anthony Quinn, who has a minor role as fellow artist Paul Gaugin. Following that release ten years later was The Agony and the Ecstasy the 1965 film starring, Charlton Heston, Rex Harrison, Diane Cilento and Harry Andrews is about the life of Michelangelo as the Renaissance artist that painted the Sistine Chapel's ceiling. The film is based on the novel of the same name by Irving Stone and focuses on the contentious relationship between Michelangelo and Pope Julius II, played by Harrison.
Pollock tells the life story of American painter Jackson Pollock   and features Ed Harris, Marcia Gay Haden and Jennifer Connelly. Ms. Harden won the Academy Award for Best Supporting Actress, playing Lee Krasner, Pollock's wife. Jackson Pollock was an East End resident having moved to East Hampton in 1945 and spent the rest of his life there.
Women Painters
There are many talented women artists, but only a few had their life stories captured on film to a commercial success. Frida, starring Salma Hayek as the lead, with Alfred Molina and Geoffrey Rush is a biography of Frida Kahlo who suffered from pain after a crippling injury and "and her tempestuous marriage to her husband, Diego Rivera", also a painter. The film follows the professional and private life of this surrealist Mexican painter. Ms Hayek was nominated in 2002 for an Academy Award for her role as Frida.
Camille Claudel is a French film about the life of 19th century sculptor, Camille Claudel.  The 1988 biographical film starred Isabelle Adjani, Gerard Depardieu and Madeleine Robison.  Camille was the sister of writer Paul Claudel and in the film her enthusiasm impresses already-famous sculptor Auguste Rodin and he hires her as an assistant. But soon Camille begins to sculpt for herself and for Rodin. She also becomes his mistress. But after a while, she would like to get out of his shadow and there the conflict arises.
With the winter months now here, it's the perfect time to curl up to a good movie and perhaps after it, be inspired to read one of the books about the artist the film was based upon.