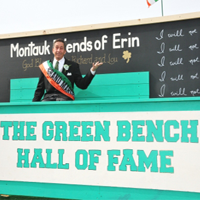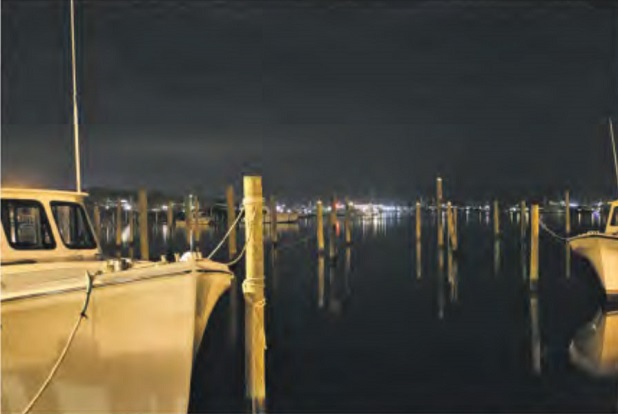 Westlake Fish House is one of the new eateries open for business this season. The popular spot at the West Lake Marina is a perfect location for owner's Larry Kolar and James Lyons as it offers a lovely view of the harbor, as well as the fishing boats returning with their day's catch. They designed the restaurant to be welcoming, a place for families and friends to stop by and relax while enjoying fine cuisine in a casual atmosphere. 'Westlake Fish House features Montauk's rich tradition of the sea with water view dining.
Chef Larry has been associated with high-level restaurants for over two decades, most recently as the Executive Chef of Backyard Restaurant at Sole East. In that time he has developed a reputation as a chameleon, someone who can provide astounding food in literally any format. His culinary voice ranges from Mediterranean, Asian, American, Moroccan and South American cuisines. The concept of Westlake Fish House was designed to represent what Larry feels he does best; represent authentic, clean flavors with the use of seasonal and local ingredients.
His creations are everything he imagined and more! We had the pleasure of dining with friends so Larry served us an assortment of his creations to sample. To begin we had the West Lake Salad and Fluke Ceviche. The salad was bursting with fresh herbal flavors and tender Grilled Calamari sitting atop a bed of Bib Lettuce. The Ceviche was perfect, a generous serving of fluke strips marinated in lime, peppers, and onions.
Sushi & Sashimi, Maki Rolls, Combo platters, and Specialty Rolls are offered from their Sushi Bar, we sampled three delicious choices. The Rough Riders Roll was presented on a platter looking like a fire breathing dragon. Shrimp tempura, cucumber inside, spicy lobster salad and seared tuna outside; this roll is a perfect combination of flavors and spice. The MTK is spicy tuna inside, with tuna and fluke outside, a fish lovers treat; it's so fresh you can 'save the soy.' Our final roll was vegetarian, The End- cucumber, avocado topped with fresh mango and mango sauce. Since I'm not the biggest fan of actual sushi, this roll is perfect. Its fresh ingredients and slightly sweet sauce blend perfectly in this roll. With our Sushi course, we had a glass of chilled NF- Cory Creek Gewurztaminer, a perfect pairing for the delicate, tasty rolls.
Following the Sushi, we enjoyed thick, yet not heavy, MTK Clam Chowder accented with the perfect combination of celery, potato, and bacon, and loaded with tender clams. This chowder is a sure winner for the Fall Festival.
Our main course consisted of Golden Tile Fish, served with Hen of the Wood Mushrooms and roasted Yukon Gold Potatoes sautéed in lime shallot oil. Marinated Hanger Steak char grilled in a red wine shallot reduction accompanied by asparagus and crispy onion slivers. And Atlantic Salmon with a light crispy seared crust and med­ rare inside, was accompanied by home-style favorites; Creamy mashed potatoes with an occasional lump to remind you it's the 'Real Deal', and Sweet Creamed Corn in a light cream sauce. We all agreed that Chef Larry's use of the freshest ingredients from the east end's abundant farms and vineyards results in a fusion of flavorful creations that are both delicious and unique, offering a wonderful variety of tastes to satisfy any pallet.
Whether you're outside at the bar enjoying clams, chowder, sushi, and a cocktail or just relaxing after a day of surf and sun, you'll be greeted by their friendly and knowledgeable staff. West­ lake Fish House….Montauk charm-incredible food!