by Debbie Tuma
When the people of Montauk think of March and St. Patrick's Day, they can't help but think of John Behan, and how he was such a central part as the emcee of the parade, as the 1979 Grand Marshal, and as a founder of the Friends of Erin Luncheon.
Eventhough these activities have not happened in a while due to the Covid 19 pandemic, this will be a very different March, due to the recent passing of John Behan. We mourn the loss of a local leader, military hero, political legend, family man, and longtime member of the Montauk community.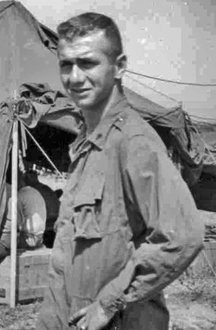 John Behan died in his sleep of a heart attack at home on January 28, 2021, at the age of 76. It was a loss to the whole community, since so many had watched his political rise from East Hampton Town Supervisor, to New York State Assemblyman for two decades, to overseeing the state's Veterans Affairs office for three years until 1999, when he retired back to Montauk. He was an incredible inspiration, considering he did all this after losing his legs above the knee from an anti-tank mine while defending his Marine patrol from machine gun fire near Da Nang, Vietnam, on May 23, 1966, at the age of 19. After lengthy stays in the hospital and many surgeries, he spent the rest of his life in a wheelchair, but he learned to walk again as well. He overcame all odds, and persevered to excel in his long political career, driving back and forth from Montauk to Albany. He also enjoyed sports, boating and fishing, and having a family of three children—Jason, Jack and Bridget, with his wife Marilyn.
In 1988, John decided to hold a Grand Marshal Luncheon to honor the outgoing Grand Marshal as well as to welcome the new one. The first luncheon was held at Gurney's Inn with the generosity of Nick Monte providing the room, meal, and a bottle of wine per table for $25 per person, the rest was Gurney's donation to the event. It started as a luncheon for men only, except for past Grand Marshal Mary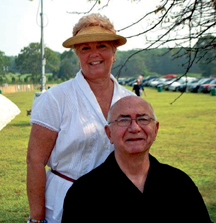 Gosman and her guest, her daughter Roberta. In 1990 John opened it up to women, and that's when his wife Marilyn and the Friends of Erin ladies started getting involved; helping to organize, selling tickets and doing raffles. In addition to a roast, John and Marilyn also started the 'skits' poking fun at the Grand Marshal. It was a family effort, even the Behan boys got involved one year for Jimmy Hewitt's luncheon.
John's wake was held on February 7 at Yardley & Pino Funeral Home in East Hampton, during a raging snowstorm. Despite the tough travel, which kept some people away, there were crowds of people who came from all over Long Island to pay their respects. At the wake service, the family honored John by wearing American flag masks, and his grandchildren wore his medals from the 1973 Toronto Olympiad Games—2 gold, one silver and one bronze medal. He was also in the 1973 Peru Paralympic Games.
"My four sons wore the medals that my Dad won for the Javelin, the Discus, the Wheel Chair Basketball team, and the Shotput," said Jason Behan, John's oldest son.
Jason also recalled, after the service, how he and his siblings would hold the wheelchair while his father threw the Javelin, when he would train at the Montauk School playground. "He liked all sports, and he was good at them."
At the wake, The Montauk Friends of Erin, along with Amityville Pipe Major TJ White, saluted John and presented his family with a ceremonial grand marshal shillelagh. His son Jason, the current Sargent at Arms for the Friends of Erin, placed it in the coffin beside his Dad. The Friends wore their Irish garb of green jackets, black pants, and white shirts. This was followed with a service by a representative of the United States Armed Services.
The next day, February 8, was a sunny, snow-covered day for the funeral service, which took place at Calverton National Cemetery, with military honors. A procession of over 30 cars proceeded from Montauk to Calverton. The military "Folding of the American Flag Ceremony" was performed, and then presented to Marilyn Behan by her nephew, Marine Corps Sergeant Matthew Behan. John's son Jack continued the service by reciting a Robert Frost poem, followed by others eulogizing John with fond memories. After Marilyn shared her thoughts and thanked everyone for their support, the ceremony concluded with another bagpipe salute by Amityville Pipe Major TJ White.
Jason Behan talked later about how his father made two more trips to Viet Nam. "He went first in 1985 to look for POW's, and then he took Jack and I there in 2006 to donate money to the landmine-clearing foundation," he said.
Since then, John Behan continued to be active in the veteran's causes. Coincidentally, he was born on Veterans Day, Nov. 11, 1944 in Flushing Hospital, a son of Lester Behan and the former Marie Hand. Lester Behan ran the Peconic Queen party boat in Montauk for years, where John learned to love fishing. His mother ran a seafood restaurant in College Point, where he met his wife, Marilyn, when they were teenagers. They reunited and married after he was wounded, and eventually moved to Montauk to start a family.
John and Marilyn also started a liquor store, Behan's Liquors, at the Montauk docks. One of their neighbors there was Henry Uihlein, of Uihlein's Marina.
"Our families all became good friends when they had their liquor store nearby, and we became frequent customers," said Uihlein, also a former Grand Marshal of the Montauk Parade. "John will be greatly missed, as he was respected and admired by the Montauk community here."
John Behan's sister, Joan Fitzgerald of Southampton and Florida, was the oldest of the eight kids in John's family. She recalled John as "the most wonderful brother, and an inspiration to all those around him."
"He was so generous with his time with me and my three sons," she said. "We had so much fun playing football in the back yard after many holiday dinners, with his sons and my sons. We also loved to go over to Block Island on his boat with family and friends. John had a great sense of humor…and he also never turned away anyone he could help."
Besides his wife, Marilyn, John Behan leaves three children—Jason, Jack and Bridget Behan, all of Montauk, and five grandchildren—Jack, Harrison, Theodore, William, and Samantha Behan. John was one of eight children and is survived by his brother, James Behan of Westhampton Beach, and three sisters–Joan Fitzgerald of Southampton and Florida, Janice Marinov of Southampton, and Marles Behan of Aquebogue.
Memorial donations have been suggested to Operation: Heal Our Heroes – 203-253-5785 or https://www.operationhoh.com/; or to the Montauk Boatmen and Captains Association – P.O. Box 2328, Montauk 11954 or https://www.montaukcaptains.org/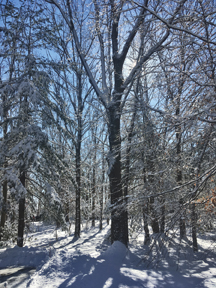 At the services at Calverton Cemetery, John's son, Jack, read Robert Frost's "Stopping by Woods on a Snowy Evening" while Paul Salvato snapped this aprapos picture of these snowy woods.
Stopping by Woods on a Snowy Evening by Robert Frost
Whose woods these are I think I know.
His house is in the village though;
He will not see me stopping here
To watch his woods fill up with snow.
My little horse must think it queer
To stop without a farmhouse near
Between the woods and frozen lake
The darkest evening of the year.
He gives his harness bells a shake
To ask if there is some mistake.
The only other sound's the sweep
Of easy wind and downy flake.
The woods are lovely, dark and deep,
But I have promises to keep,
And miles to go before I sleep,
And miles to go before I sleep.