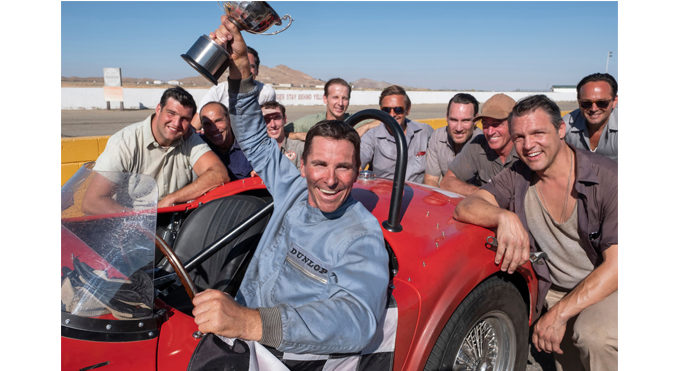 by Evelyn J. Mocbeichel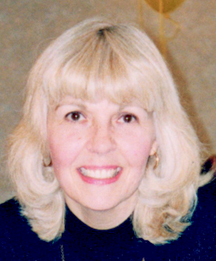 This year the 27th annual Hampton International Film Festival (HIFF) runs October 10-14, 2019. Not only is October on the East End a beautiful time of year, it's the place to visit during the arrival of this Festival. HIFF continues to expand offering fantastic events during their five day event.  If you have never experienced the Hampton International Film Festival, this is the year you must do it!  As described, HIFF was founded in 1993 to celebrate independent film- long, short, fiction and documentary and to introduce a unique, varied spectrum of international films and filmmakers to the public. The Festival is committed to exhibiting films that express fresh voices and differing global perspectives, with the hope that these programs will enlighten audiences, provide invaluable exposure for filmmakers and present inspired entertainment for all. Taking place among the charming seaside historic villages of Long Island's east end, the HIFF's intimate, informal atmosphere makes the festival an ideal destination for cinephiles. It is a gorgeous time of year to be out East and combined with viewing great films, meeting the writers, filmmakers, and actors during these five days make the HIFF the cultural event of the autumn season.
Films: Festival organizers announced JUST MERCY as the Opening Night Film. THE IRISHMAN is the Friday Centerpiece at Guild Hall. This film, directed by Martin Scorsese, is based on the novel I Heard You Paint Houses by Charles Brandt, and explores the life of Frank Sheeran and his career as a mob hit man, starring Academy Award-winning actors Robert De Niro, Al Pacino and Joe Pesci. In addition, HIFF has announced four films from the Spotlight section, including Academy Award nominated director Terrence Malick's A HIDDEN LIFE, JOJO RABBIT, Director: Taika Waititi, MARRIAGE STORY, Director: Noah Baumbach and THE TWO POPES, Director: Fernando Meirelles.  The Saturday Centerpiece is FORD V FERRARI starring Christian Bale and Matt Damon.
Film categories include World Cinema Narrative, Document Narratives, Conflict and Resolution, Shorts and animation selections as well as International films. Add to this a Conversation with… this year featuring director Brian De Palma with Festival co-chair Alec Baldwin, plus panels and workshops and it is easy to see why the festival is so popular. Legendary director Brian De Palma will be honored with a Lifetime Achievement Award, and artist and founding Chairman of the Board of HIFF Toni Ross will be the recipient of this year's Dick Cavett Artistic Champion Award. The Closing Night film is WAVES, directed by Trey Edward Shults, in its East Coast premiere.  New York Women in Film and Television (NYWFT) theme this season is WOMEN CALLING THE SHOTS. They also have a long line of entries added to the choices that audiences can enjoy throughout the festival seeing the extraordinary work of women writers and directors. Visit www.nywift.org to learn more about this organization, membership opportunities and the films they've entered.
Breakthrough Artists: One of my particular favorite events at HIFF is listening to and meeting new or young artists that are standouts in the industry and seemingly destined to stardom and success in their careers. The festival continues its eighteen-year tradition of recognizing up and coming talent through its annual Breakthrough Artists signature program. This year's recipients include actress Camila Morrone of MICKEY AND THE BEAR, which will screen in the World Cinema Narrative section, actor Aldis Hodge from CLEMENCY, in this year's Spotlight section, and Lulu Wang, director of the summer indie darling THE FAREWELL. Since 2002, HIFF has honored distinguished talent in early stages of their careers, including award-winning actors Emily Blunt, Brie Larson, Adam Driver, Jessica Chastain, Mahershala Ali, Riz Ahmed, Alicia Vikander, Lupita Nyong'o, Emma Stone, Elisabeth Moss, Rooney Mara, Oscar Isaac, and more.
"The lineup for the 27th edition of the festival includes some of this year's most anticipated films, as well as a number of exciting new voices," said David Nugent, Artistic Director of the Hamptons International Film Festival. "The films in this year's competition sections highlight the industry's best emerging talent with new and innovative works." "Our commitment to gender parity in storytelling continues to remain a priority in our programming,' said Anne Chaisson, Executive Director of Hamptons International Film Festival."For the second year in a row we are pleased to have a competition lineup that is 50% female and 50% male directed films, bringing a diverse array of stories and filmmaking."
Information: Tickets for the 2019 festival are on sale now for both packages and individual tickets.  The Festival is pleased to welcome back returning Premiere Sponsor Audi, Lead Sponsors Delta and Altour, Signature Sponsors Netflix, Douglas Elliman, and JP Morgan, and Official Media Sponsors WNBC, The East Hampton Star, and Purist Magazine. For more information, tickets and to read in-depth descriptions of all the films in this year's HIFF visit www.hamptonsfilmfest.org